Warehousing Automation in India
In the dynamic landscape of supply chain management, embracing technological advancements is key to staying competitive. ARK India offers state-of-the-art warehousing automation in India, revolutionizing the way businesses manage their inventory, streamline operations, and boost productivity.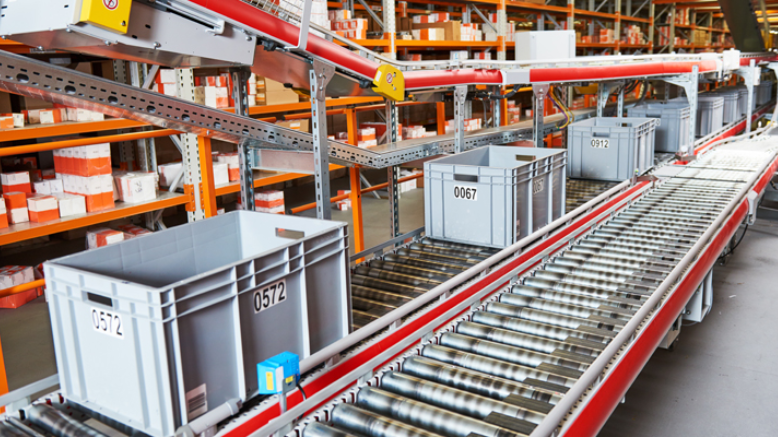 Why Choose Warehousing Automation in India?
Enhanced Efficiency: ARK India's warehousing automation solutions in India optimize tasks such as order fulfillment, inventory management, and sorting, leading to faster and more accurate operations.
Cost Savings: By reducing manual labor and minimizing errors, automation ultimately leads to cost savings and resource optimization for your business.
Scalability: As your business grows, our warehousing automation in India can seamlessly scale to accommodate higher order volumes and increased demands.
Real-time Visibility: ARK India's automation technologies provide real-time insights into inventory levels, order status, and operational performance, enabling informed decision-making.
Error Reduction: Human errors in manual processes can lead to costly mistakes. With automation, accuracy is significantly improved, minimizing the risk of errors and potential losses.
Employee Empowerment: By automating repetitive tasks, your workforce can focus on more value-added activities that require human creativity and problem-solving skills.
ARK India's Warehousing Automation Solutions :
Automated Storage and Retrieval Systems (AS/RS): Our advanced AS/RS solutions provide high-density storage, rapid retrieval, and precise inventory tracking, optimizing space and efficiency.
Pick and Pack Automation: ARK India's pick and pack automation systems streamline order fulfillment processes, reducing cycle times and ensuring accurate shipments.
Sorting and Conveyor Systems: Our state-of-the-art sorting and conveyor systems facilitate smooth movement of goods within the warehouse, enhancing overall throughput.
Robotic Automation: We leverage cutting-edge robotic technology for tasks such as material handling, palletizing, and even order picking, ensuring consistent performance and minimal downtime.
Inventory Management Software: ARK India offers sophisticated inventory management software that provides real-time visibility, demand forecasting, and inventory optimization, all contributing to smoother operations.
Data Analytics and Insights: With our automation solutions, you'll gain access to valuable data analytics and insights, enabling continuous improvement of your warehouse processes.
Conclusion :
Experience the future of supply chain management with ARK India's warehousing automation solutions in India. By embracing automation, your business can achieve unparalleled operational efficiency, accuracy, and scalability. With a commitment to innovation and excellence, ARK India is your trusted partner in elevating your warehousing operations in India. Contact us today to embark on a journey of enhanced productivity and success.
You may also like