International shipping company in Pune
When it comes to international shipping Company in Pune, Ark Supply Chain stands out as the premier choice for businesses across various industries. With our unrivaled expertise, robust infrastructure, and commitment to customer satisfaction, we streamline global trade processes and offer end-to-end logistics solutions tailored to your specific requirements. Whether you need to ship goods by sea or air, trust Ark Supply Chain to simplify your international shipping needs and ensure prompt and secure deliveries to destinations worldwide as we are the best international shipping Company in Pune.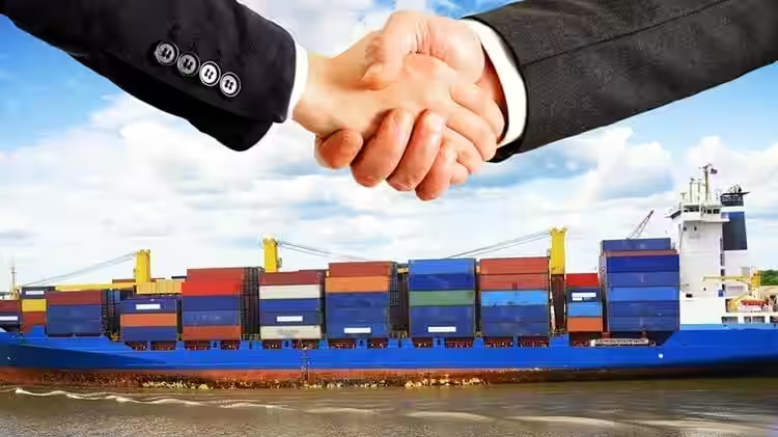 Importance of International shipping Company in Pune:
1. Risk Mitigation: International shipping involves inherent risks, such as loss, damage, theft, or customs-related issues. A reputed international shipping Company in Pune helps mitigate these risks by offering insurance options and ensuring proper packaging and handling of goods. They also stay updated on the latest regulations and compliance requirements, minimizing the chances of delays or penalties.
2. Cost-Effective Solutions: Contrary to popular belief, engaging an international shipping company in Pune can often be more cost-effective than managing the logistics independently. These companies have the volume discounts, negotiation power, and industry knowledge to optimize shipping costs, resulting in potential savings for businesses.
3. Focus on Core Business: Outsourcing the logistics and transportation aspects of international trade to a shipping company allows businesses to focus on their core competencies and strategic priorities. By relying on experts for the shipping process, businesses can allocate their resources and efforts towards other critical areas, such as product development, marketing, and customer service.
Why Choose Ark Supply Chain?
1. Comprehensive International Shipping Services in Pune: As the leading international shipping company in Pune, we offer a wide range of services, including import and export logistics, freight forwarding, customs clearance, cargo consolidation, warehousing, and more.
2. Extensive Global Network: With an expansive network of partners, agents, and carriers worldwide, Ark Supply Chain establishes seamless connections to major international ports and destinations. Our strong relationships allow us to offer competitive rates, faster transit times, and reliable delivery solutions, ensuring your goods reach their global destinations efficiently.
3. Expertise and Experience: Our team of seasoned professionals possesses in-depth knowledge of international shipping regulations, customs procedures, and documentation requirements. We handle all the complexities on your behalf, ensuring compliance and minimizing any potential delays or issues as we are known to be the best international shipping company in Pune.
4. Cutting-Edge Technology: At Ark Supply Chain, we leverage state-of-the-art technology to streamline our operations and enhance customer experience. Our online tracking system allows you to monitor your shipments in real-time, providing transparency and visibility throughout the shipping journey.
5. Personalized Approach: We understand that each business has unique shipping needs. Our dedicated team takes the time to understand your specific requirements, offering tailored solutions that align with your goals and objectives. We prioritize clear communication and exceptional customer service, ensuring a seamless experience from start to finish.
Conclusion:
Ark Supply Chain, as the trusted international shipping company in Pune, offers reliable, efficient, and cost-effective logistics solutions for businesses engaged in global trade. With our customer-centric approach, extensive network, and commitment to excellence, we simplify your international shipping processes and ensure timely and secure deliveries to destinations worldwide.
You may also like