Transportation Logistics Company in India
Being the most reputed Transportation Logistics Company in India,we're meticulous when it comes to our transportation management system because when you choose ARK India, you deserve care and detailed attention.
WHY US?
OUR VISION:
BECOME THE FINEST LOGISTICS AND TRANSPORTATION COMPANY IN THE COUNTRY WITH THE HIGHEST QUALITY EMPLOYEES
OUR VALUES:
Act honestly and ethically.
Ensure a healthy and safe work environment.
Accept personal responsibility.
Show respect for the individual.
Exceed expectations.
Be more productive and efficient.
Be fiscally responsible.
Contribute to our local community.
Focus on family and quality of life.
What is Transporation Logistics?
Since you have known the meaning and definition, now you should also know what are the types of logistics. Following are the major types of logistics-
Transportation and logistics management are two closely related business units that share a common objective.
The primary goal is to transport inventory throughout a company's supply chain efficiently and effectively.
While people use the terms interchangeably, transportation management is a subdivision of logistics.
It's a symbiotic relationship that requires care and attention.
Actively managing supply chain offers your company tremendous cost- and time-saving advantages.
In other words, you can't afford to miss out on opportunities due to non-prioritization of this essential service function.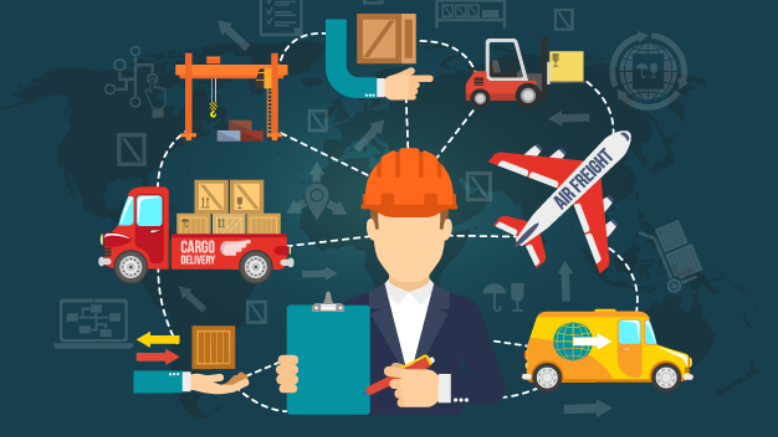 Logistics focuses on the entire order fulfilment process.
Transportation Concentrates on Managing Physical Delivery.
Always improving, always growing.
Today, we handle over 7 lac+ case dispatches every month, that are worth over INR 120 crores. Employing more than 350 skilled and trained personnel
ARK India being the best Transportation Logistics Company in India, believes logistics is an invisible thread that binds everyone. People, companies, countries can specialize in what they are good at and reach the world through us. In every parcel we move and on every trip we make, each of us strives to make a difference. This brings in prosperity for everyone. We accelerate the wheel of the economy and we do more than this too. We transform the lives we touch. Whether it's our business partners, employees, their families or communities at large, we spread smiles with every mile.
Why It's Crucial to Actively Manage Your Transportation and Logistics Business Units
We ae counted as one of the best Logistics Companies in India and also the top Logistics Companies in Maharashtra.
Order fulfilment is only one aspect of transportation and logistics management.
There are several other reasons as to why it's crucial to be proactive about this area of your business.
As you become more streamlined in your logistics approach, another benefit is reducing your carbon footprint. The transportation industry is known for being a bit 'emissions-heavy'.
Transportation and logistics management is a vast and complicated area of your business that demands time and attention to grow your bottom line and satisfy customers. Both areas of order fulfilment must work simultaneously for optimal results.
Did you know that there is a shortage of truck drivers worldwide? Experts predict that this trend is going to continue well into the 2020s. Fewer trucks mean less trailer space. Less trailer space equates to longer lead times. Companies that can avoid this pitfall have the strong potential of becoming a 'preferred shipper'.