Last mile delivery in Mumbai
When it comes to last mile delivery in Mumbai, ARK Supply Chain is your trusted partner. We understand the importance of timely and efficient deliveries, especially in a bustling city like Mumbai. In this article, we will explore the significance of last mile delivery and how ARK Supply Chain can optimize your delivery operations. With our expertise, extensive network, and commitment to customer satisfaction, we provide reliable and streamlined last-mile delivery services in Mumbai.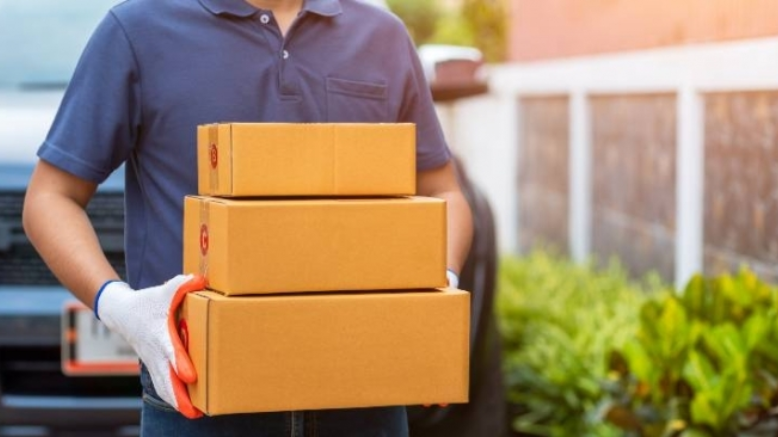 Importance of Last Mile Delivery:
Last-mile delivery is the final and most crucial leg of the delivery process, involving the transportation of goods from a distribution center or hub to the end customer's doorstep. In a densely populated city like Mumbai, navigating through congested streets and delivering parcels accurately and swiftly is essential to meet customer expectations. The quality of last-mile delivery directly impacts customer satisfaction, repeat business, and brand reputation.
The Name You Can Trust for Streamlined Last Mile Delivery
At Ark Supply Chain, we cater to the needs of any-sized business, and our professional logistics crew always goes above and beyond to ensure your complete satisfaction. From start to finish, our goal is always to deliver reliable, cost-effective solutions that will leave our customers completely satisfied with the service that they receive as we are the best Last Mile Delivery in Mumbai.
When choosing us for last mile delivery services in Mumbai, we offer:
Asset Management
Next Day Delivery
Pick & Pack Services
Lift Gate Delivery
Product Placement & Debris Removal
Short- & Long-term Storage Solutions
Order Fulfillment
Hotel Installation
Kiosk Delivery & Pickup
ARK Supply Chain's Last Mile Delivery Solutions in Mumbai:
1. Efficient Route Planning: We employ advanced route planning technologies to optimize delivery routes and minimize transit times. Our experienced delivery personnel in Mumbai are well-versed in navigating the city's complex road network, ensuring timely and accurate deliveries as we are known as the best last mile delivery in Mumbai.
2. Real-Time Tracking: We provide real-time tracking solutions that allow you and your customers to track the progress of deliveries. Our transparent and reliable tracking systems ensure visibility and peace of mind throughout the delivery process.
3. Dedicated Last-Mile Delivery Teams: ARK Supply Chain's dedicated last-mile delivery teams in Mumbai are equipped with the necessary tools and training to handle deliveries with care and professionalism. We prioritize prompt and accurate deliveries, ensuring that your packages are delivered intact and on time.
4. Flexible Delivery Options: We understand that customer convenience is paramount. Our last mile delivery services in Mumbai offer flexible options such as time-slot deliveries, alternative delivery locations, and delivery rescheduling to ensure a smooth and convenient customer experience.
Why Choose ARK Supply Chain for Last-Mile Delivery in Mumbai?
1. Extensive Network: With our extensive network of delivery personnel, we cover every corner of Mumbai, ensuring that your packages reach even the most remote areas promptly.
2. Customer Satisfaction: At ARK Supply Chain, customer satisfaction is our top priority. Our last mile delivery services in Mumbai are designed to provide a seamless and delightful experience for your customers, enhancing their satisfaction and loyalty.
3. Timely and Reliable Deliveries: We understand the significance of on-time deliveries. Our well-structured operations, advanced technology, and skilled delivery teams ensure that your packages are delivered punctually, helping you meet customer expectations and build a positive reputation.
You may also like