Freight Consolidation Services in India
Are you in search of efficient and cost-effective shipping solutions in India? Look no further than Ark India's exceptional freight consolidation services in India. With a focus on streamlining shipping processes and minimizing costs, we offer reliable solutions for all your cargo transportation needs.
Freight Consolidation Services in India: Optimizing Shipping for Maximum Efficiency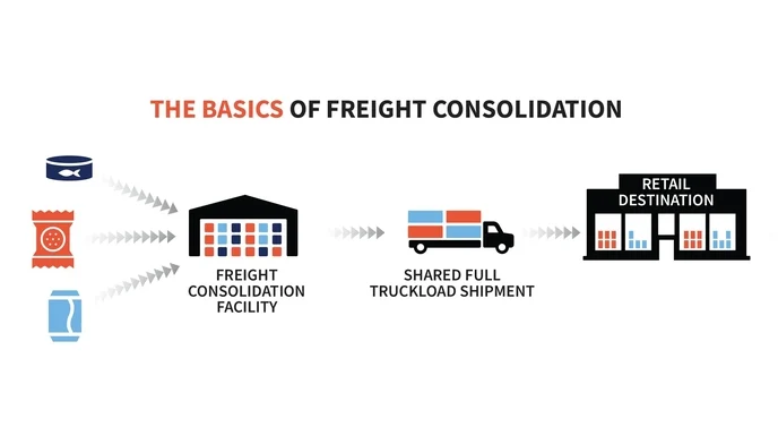 Why Choose Ark India's Freight Consolidation Services in Mumbai and Ark India's Freight Consolidation Services in Pune?
Cost Savings: By consolidating shipments, we eliminate unnecessary empty spaces in containers, maximizing load capacity and minimizing shipping costs.
Efficient Route Planning: Our experts meticulously plan shipping routes to ensure minimal transit times and reduced fuel consumption, contributing to both cost savings and environmental sustainability.
Reduced Handling: Fewer shipments mean fewer handlings, reducing the risk of damage and enhancing the overall safety of your cargo.
Reliable Deliveries: With our well-optimized processes, your shipments reach their destinations on time, enhancing your reputation for reliability and customer satisfaction.
Advantages of Ark India's Freight Consolidation Services in India:
Comprehensive Expertise: With years of experience, we possess the expertise needed to handle a wide range of shipments, ensuring the highest quality service.
Cost-Effective Solutions: Our services are designed to save you money by reducing shipping costs while maintaining the highest standards of service.
Optimized Operations: By combining shipments intelligently, we optimize every aspect of the shipping process, from loading to transit.
Are you searching for versatile logistics solutions in India? Look no further than Ark India's extensive range of services.
Logistics Support for Government Agencies in India: Ensuring Efficiency and Reliability
Ark India is proud to offer specialized logistics support to government agencies in India. With our experience and expertise, we streamline processes, enhance transparency, and contribute to the seamless functioning of public services.
End-to-End Supply Chain Management in India: From Origin to Destination
Our end-to-end supply chain management solutions cover every stage of the process, ensuring your goods move seamlessly from point of origin to final destination.
Logistics Consulting Services in India: Strategic Guidance for Success
Navigating the complex world of logistics in India is made easier with Ark India's consulting services. Our experts provide invaluable insights, helping you optimize your logistics operations for maximum efficiency and savings.
Automotive Logistics Services in India: Precision in Vehicle Transportation
Ark India's automotive logistics services are designed to meet the unique needs of the automobile industry. With specialized handling and transport expertise, we ensure safe and efficient transportation of vehicles across the country.
Logistics Tracking and Visibility Solutions in India: Real-Time Insights for Better Control
Our state-of-the-art tracking solutions provide real-time insights into your shipments' locations, ensuring you're always informed and in control. Make informed decisions and provide accurate updates to your customers.
Fulfillment Services for Online Retailers in India: Effortless E-Commerce Logistics
For online retailers in India, Ark India offers streamlined fulfillment services. We handle warehousing, order processing, and shipping, allowing you to focus on growing your e-commerce business.
Green Logistics Solutions in India: Sustainability at the Core
Ark India is committed to environmentally responsible practices. Our green logistics solutions in India minimize carbon footprint, optimize resource usage, and contribute to a greener future.
Experience Excellence with Ark India's Logistics Solutions
You may also like